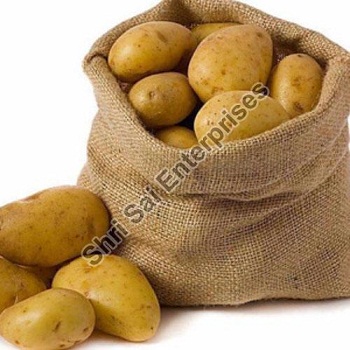 Vegetables are foods that can fulfil the vitamin deficiency of the human body. Regular consumption of vegetables can provide adequate vitamins in your body and build an immunity system among different kinds of vegetables. Potato is a valuable vegetable with enormous requirements for various cooking preparation.
The potato plant is a root vegetable that comes in different sizes and shapes. Due to its unique quality and taste,fresh potato is a staple food in many parts of the world. Potato is the world's fourth-largest food crop that comes after maize, wheat, and rice.
The Uniqueness of Potato Cultivation
Among different countries, China is the leading producer of potatoes. China supplies 22% of total potatoes in the world. India, Russia, the United States, and Ukraine are the primary producers of potatoes. In Europe and Asian countries, the potato is the essential crop. A potato contains 79% of water, 17% of carbohydrates, and 2% of protein. Even potato is also an excellent source of vitamin B6 and C.
Fresh potato traders always try to produce potatoes uniquely to maintain their nutritious value. But a human can get these essential vitamins from potatoes after cooking. Moreover, even the nutrients involved in potatoes depend on their cultivation and storage process. Thus,humans need to eat cooked potatoes rather than uncooked potatoes.
Potato Cultivation Process
The unique and easy potato cultivation process is as follows-
1. Potatoes are grown in well-drained soil. Thus, potatoes can grow on any soil type except the alkaline and saline soil. Sandy loam and loamy soil are rich in organic matter,which is the best way of potato cultivation.
2. Sandy and loamy soil are rich in organic matter with an excellent drainage system. Thus, this soil is the best way for potato plantation. In addition, the soil, which has 5.2 to 6 pH, is the best for potato cultivation.
3. 20 degrees to 24 degrees C is the perfect temperature for potato growing.Fresh potato manufacturers Ratlem always tries to maintain this essential temperature while cultivating potatoes.
4. The field where the farmer cultivates potatoes should be 20cm deep. The soil should be levelled after two planking operations. Maintaining enough moisture is essential while sowing the ground.
5. Cooler weather is the perfect temperature for potato cultivation.
Buying Process of Fresh Potatoes
The buying process of potatoes from a fresh, natural potato supplier is as follows-
1. Try to avoid buying any soft potatoes. Instead, try to purchase tight and fresh potatoes.
2. Don't buy any potato that has sprouts on the body.
3. If you see any greenish appearance on the top of the potato,don't buy that potato.
4. Wash the potato before cooking. But don't wash the potatoes after buying them from the market. It can damage the potatoes.Thus, always take proper precautions while buying potatoes.
From the above information, one can understand the usefulness of choosing excellent quality potatoes to benefit consumers. In addition, good quality potatoes are helpful in preparing various types of dishes.